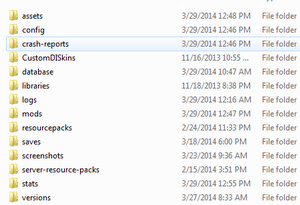 If you are wondering how to install the Erebus Mod then here is a quick and simple tutorial on installing this mod.
Requirements
You are going to need Minecraft Forge before you install the mod. You can find a link for Forge on the Minecraft Forums page for this mod, or you can go to www.minecraftforge.net. After downloading forge, download the Erebus Mod from the forums page.
Installation
After you have downloaded the Minecraft Forge installer for the appropriate version of Minecraft open the installer with Java and click to install Client (it usually is set to that by default) make sure that it installs to your Appdata/Roaming/.minecraft folder. Once the installation of forge is done, launch minecraft and click the forge profile that was added and test run minecraft with it. After minecraft launches successfully close it and go to your .minecraft folder again and you will now see there is a mods folder added. Drop the Erebus mod file into it and you are good to go!
Easier Tutorial:
1- Dowload Forge 1.7.10 (Latest Recommended Version)
2- Click on installer and let Forge begin.
3- When Forge is done, run Minecraft and click on the Forge 1.7.10 version.
4- Upon success, open your roaming folder by typing in the search bar of your computer %appdata%
5- Click on .Minecraft and find a folder name mods.
6- Drag the mod Erebus into your mod folder.
7- You are done, now enjoy the new horror.